Inspired from Thomas Bahn's post, I started to play with the IBM Notes Start Screen.
My first "creation" was "YellowVerse 9".
This technote describes what you need to replace the original start screen with your own creation.
It is important, that you save your image as Windows BMP. This is the only format that the IBM Notes client can handle.
To modify the existing splash.bmp image, I've used Snagit. But it also works with MS Paint.
And, if you own a more sophisticated graphics program and a graphic tablet, then you have much more possibilities.
The main challenge is to find images, that can be made transparent. While the .bmp format does not support transparency, it is possible to add tranparent images as an additional layer to the .bmp.
For your convenience, I have added image templates that can be used as a starting point.
You can also build your very own splash screen. The basic .bmp image needs to be 650x503px. But if you really want to do it from scratch, you propably need more than just a simple graphics program.
Here is, what I did with SnagIt.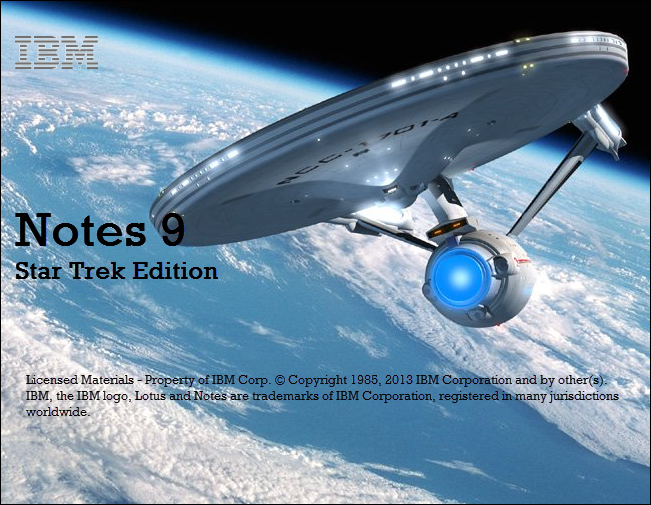 A couple of people asked on Twitter and other social media channels for the already posted splash screens. You can download them here.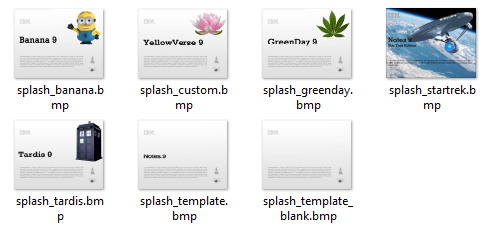 This is nothing that enhances productivity or even a new way to work. It's a time killer, but fun …
Update: here are some more …