As the name suggests the Demonstration Application for XPages is a web based IBMLotus Domino R8.5 application used to demonstrate many aspects of the new XPagestechnology.
Launched via a web browser, the user can navigate through the provided links menu and see how many of the XPages features might work on a real application.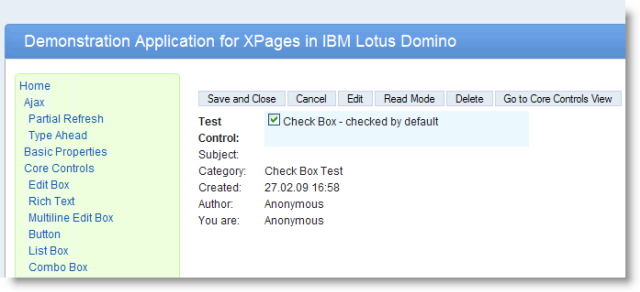 The demo application can also be worked with in IBM Lotus Domino Designer R8.5.
Here the user can see how the application is put together and inspire the user to reuse theXPages features displayed in their own Domino 8.5 applications.
The Demonstration Application for XPages has been released on Openntf.org under theApache v2 license.