Ytria's consoleEZ lets you improve the way you work by giving you access to one or several IBM Domino server consoles in one dashboard.
In fact with consoleEZ, you can:
Get a complete picture of your domain activities without having to switch from one server to another.
Open several sessions for as many servers as you need, apply filters, and select/copy anything you see in the consoles.
View past events with the Log Analyzer, filter and search them, and consolidate your data with various options.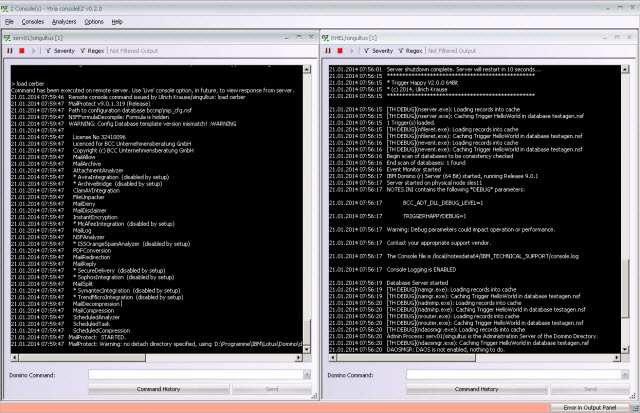 You can download a time limited beta version here.