September 1, 2017 – 10:19 am
I recently updated one of my RHEL 7.2 servers with yum update -y. After a reboot, I tried to connect to the machine using PuTTY client, but the connection faild with the following error: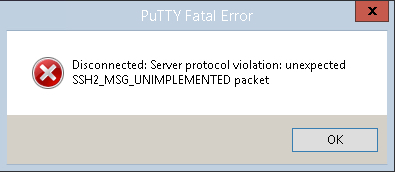 To solve the issue, open the configuration for the connection and navigate to SSH -> Kex. In the "Algorithm selection policy", move the "Diffie-Hellman group 14" entry to the first position in the list.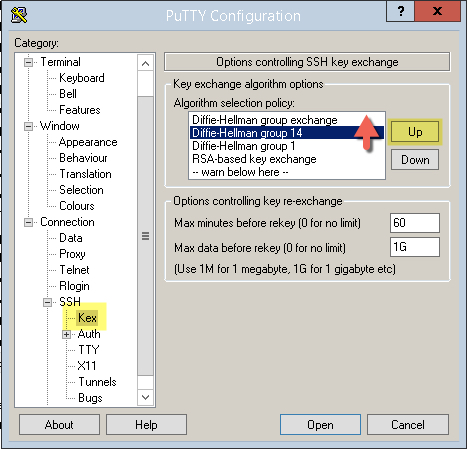 Now click open and continue working …