With version 11 of HCL Notes & Domino we also got a new splash screen. To be honest, I think the new screen is butt ugly. The gradient isn't a proper gradient, and the logos are low quality.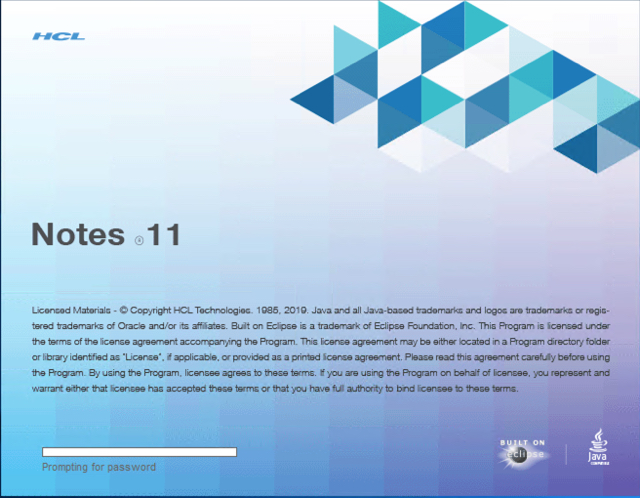 Here is a redesigned splash screen. I have used Krita do create the gradient. In fact there are two gradient on 2 layers. The rest is plain text and some transparent images.
To activate the screen, download the image from here and unzip the archive to a destination of your choice.
Next add the following lines to your client notes.ini file.
HasNotesOverlay=1 
SESPlashPath=<path-to-bmp>
Now restart your client. You should now see the new design.