As you all know, you can select the browser to use in the Notes Client by editing the location document and select the browser in the "Internet Browser" tab. So far, so good. This works fine, if you want to use a different browser as the standard browser registerd for your computer in the Notes Client.
I do not know exactly when IBM changed this, but I know that it has been changed.
Take a look at this screenshot:
Your selection now only has an effect for the "Preview in Web Browser" option in Domino Designer. To set the browser to be used when clicking on a http link in a notes document, you now have to go to "File – Preferences"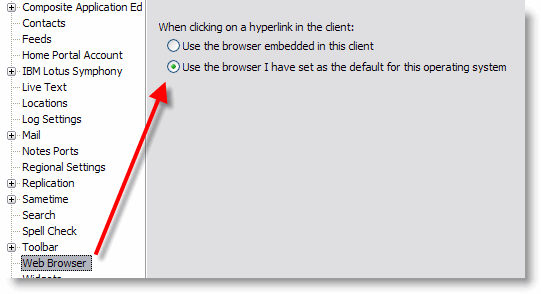 What I am missing is an option to select a differnt browser like you could do in the location document prior to Notes 8.0.x.
UPDATE: The Web Browser preference is stored in the file system. ( see screenshot )